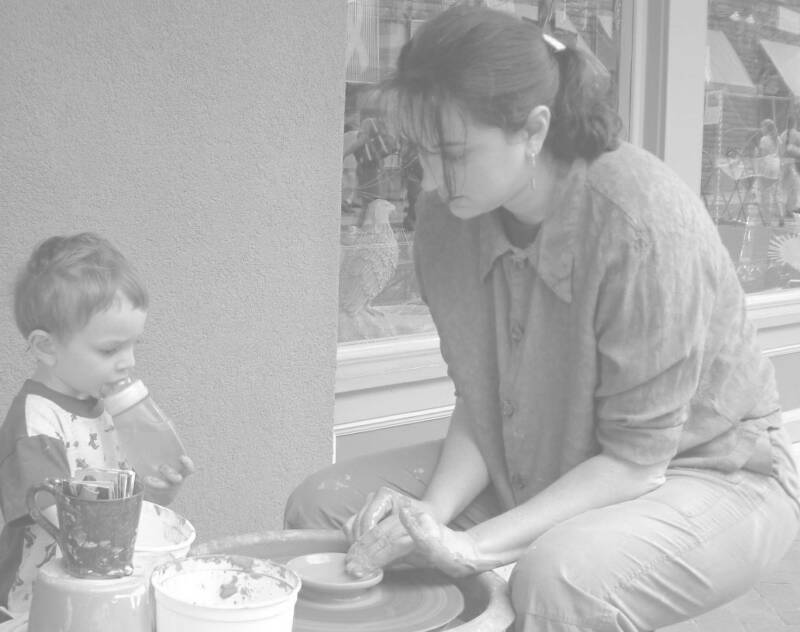 Functional Art Pottery & Thrown Miniatures by Andie Plamondon Davis






Andie is currently focused upon her studies, and is building her new home studio, where both she and her husband will offer a full range of classes and create a new line of ware. 

Andie will be on maternity leave from her studio and classes from October, 2008, through the end of January, 2009, to allow the Davis family family to welcome their second child into the world.

A partnership is being contracted with a new, unique arts organization to offer larger-scale classes beginning in 2009 to both Wicomico and Worcester Counties.

For more information or to sign up for classes, please

Andie Davis has been running her studio pottery on the Eastern Shore since 1999.

In July 2008, Andie and her husband, artist and musician Joseph A. Davis, III, purchased a new property in Salisbury, MD, and she returned to school to complete a second Masters degree in Special Education.